Benefits of the Greenway
Not only do Greenways offer a safe recreation amenity they also provide countless opportunities for social and economic renewal and growth. Greenways have been shown to increase tourism and recreation-related spending, increase property values and encourage a more healthy and active lifestyle while ensuring a cleaner and safer environment through the promotion of sustainable transport. These are just a few of the ways greenways can positively impact on our community and economy.
Read more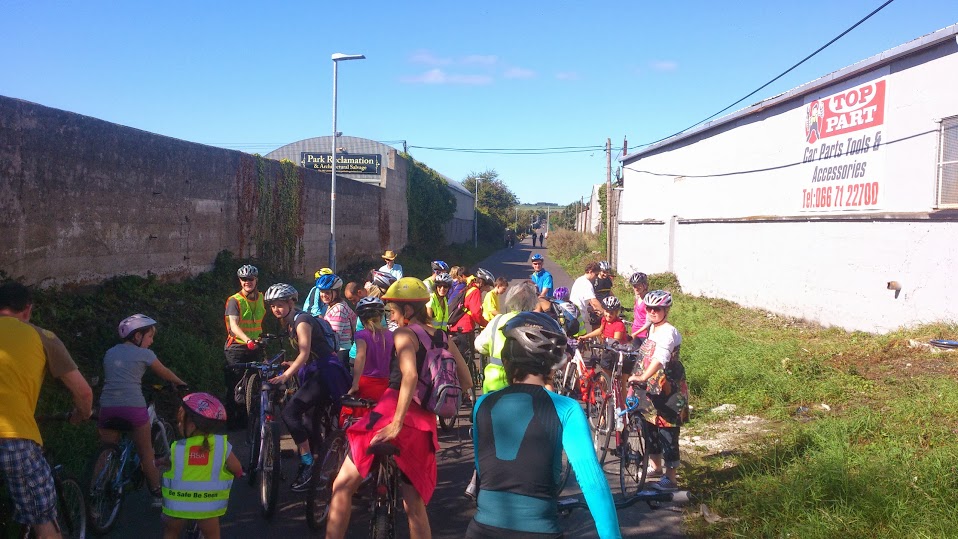 Take Action
If you want to see this valuable amenity developed for the benefit of current and future generations there are a number of actions you can take to help make it a happen… Contact your elected representatives Make contact with your local elected representatives and demand progress on this project Your Councillors Pa Daly (Sinn Féin) […]
Take Action
Greenways should be called goldways !

Brendan Griffin -Minister of State (Tourism and Sport)
Some words
of support
Tralee to Fenit Greenway offers a great opportunity to promote our county. The economic and social benefits of the cycleway are significant to the region. Now is the time to act.
… this greenway will add greatly to the beauty of the area and will give local people along with tourist groups, the opportunity to witness first hand the wonderful beauty Tralee and the surrounding areas have to offer.
We believe it is a terrific project for the whole area that not only services the needs of visitors but also locals. It would certainly be a huge benefit to walkers and cyclists as the current road to Fenit is not safe for either.
We believe that this is a critical piece of infrastructure and has enormous potential for good in our village. This is the catalyst needed to drive on other projects in Fenit village. It is also very important in terms of a social amenity as the approach road from Tralee to Fenit is very dangerous.
News
The latest news from the greenway...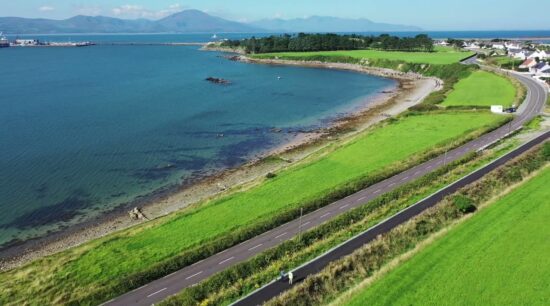 Kerry County Council have just shared a short video of sections of the greenway route. It looks like the footage was captured last year so there has been significant progress since.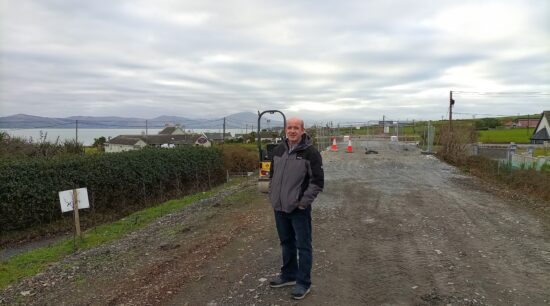 It was great to catch up with "The Greenway Man" Garvan Cummins yesterday while he was visiting Kerry and take the opportunity to show him the progress of the Tralee-Fenit Greenway. Garvan was a co-founder the voluntary community campaign group, the Déise Greenway who campaigned for the transformation of the old Dungarvan to Waterford Railway […]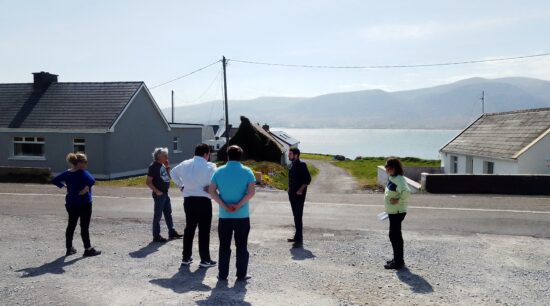 Last week Brendan Griffin (someone who is no stranger to the greenway) paid a visit to listen to the concerns of local residents and businesses regarding the lack of an access point to the greenway at Kilfenora. While an access point in Kilfenora was expected with one even been indicated as part of the planning […]