In addition to providing a key part in the local cycle network the Tralee Fenit Greenway will link with, regional, national and transnational cycle networks, offering a unique network of Greenways serving not only the south west of Ireland but linking further afield.
The development of the route would provide a key link within the following networks:
National Cycle Network
Eurovelo
Great Southern Greenway
Failte Ireland Cycle Network
National Cycle Network
The route is part of the of the Great Southern Trail via the planned extension to the Great Southern Trail which is already established in neighbouring county Limerick on the former Tralee to Limerick railbed. This would be the main link between Kerry and Limerick, while linking the North Kerry villages of Ardfert, Abbeydorney and Listowel.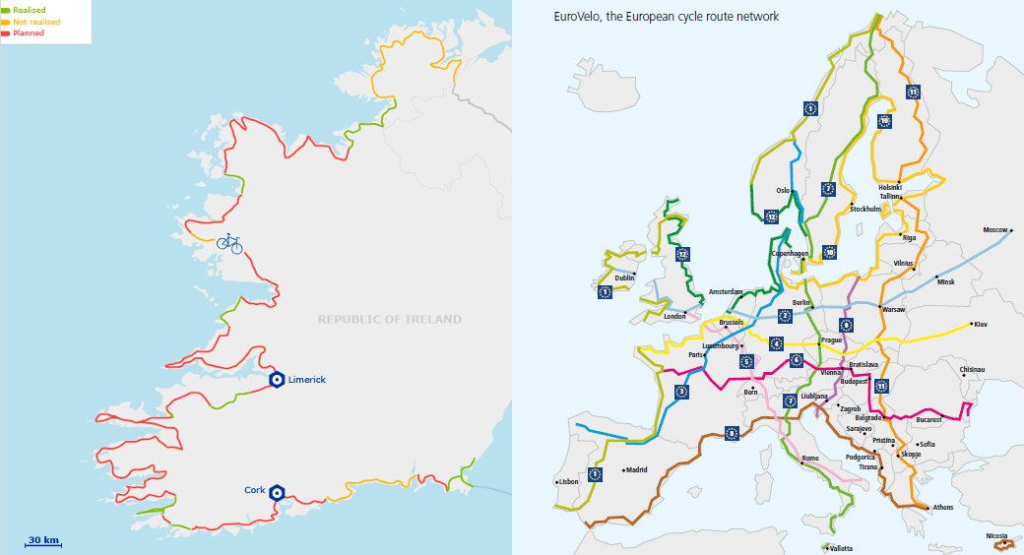 Eurovelo
The route is also included as part of Eurovelo 1 – one of the planned trans-European Eurovelo cycle network giving this route European and worldwide appeal.
Eurovelo 1 – The Atlantic Coast Route stretches the length of the continent, from Scandinavia to the Algarve, the Atlantic Coast Route connects some of the world's most beautiful seascapes, dramatic fjords, sun-kissed beaches and bustling port towns. In Ireland the route route arrives at Rosslare and hugs the south coast to Kerry. The route passes through Tralee before heading north via the Tralee – Fenit  route and up the west coast to Limerick  and Donegal.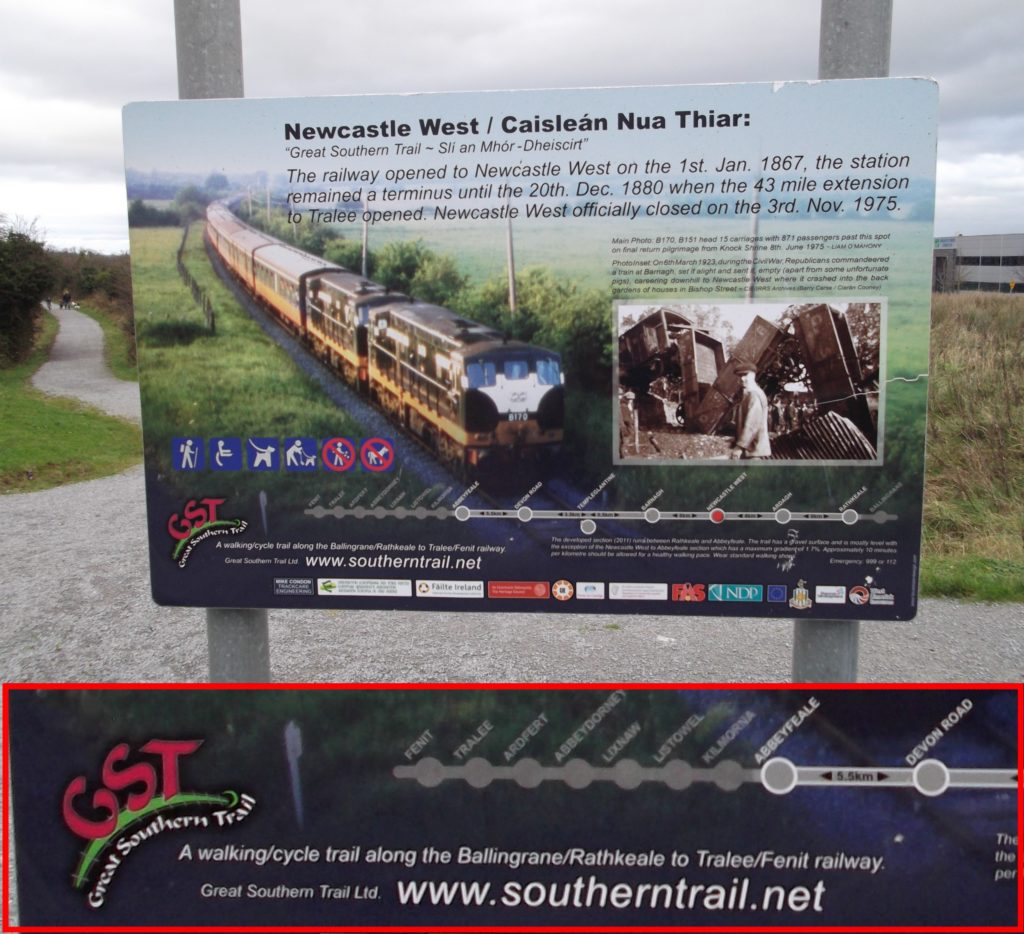 Great Southern Greenway
The Tralee Fenit Greenway will form part of the Great Southern Greenway, Ireland's original greenway which when complete will run from Ballingrane (near Rathkeale) to Fenit, along the path  of the former Limerick–Tralee railway line and the Fenit branch railway which shared a railbed out of Tralee.
Failte Ireland Cycle Network
The route is also part of the Failte Ireland coastal network, published as part of their document 'A strategy for the development of Irish cycle tourism'