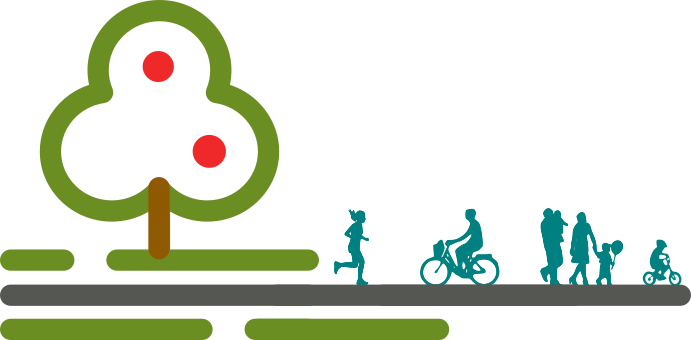 Are you interested in helping develop a linear orchard consisting of Community Heritage Orchard, Soft Fruit Garden and Nuttery along the urban section of the Tralee to Fenit Greenway. The proposed site is a strip of scrub land which runs along the east side of the route between the Rock Street entrance and the access point to St. Brendans Park and Connolly Park.
The project aims reconnect with nature through food, landscape and community, to provide an example of how we can introduce food back into the urban landscape and increase local food security, through relearning the art of growing our own food.
If you are interested in getting involved please contact: orchard@traleefenitgreenway.com or see the Community Orchard page for more information.
This project is funded by Kerry County Councils Local Agenda 21 fund with the support of Transition Kerry